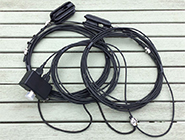 Double Zepp Antenna 5/8 CB 11m Band
A redesign from the US Military Version this 5/8 wave radiators in phase is an antenna  that  exhibits  some  degree  of  gain  (
6.4 dB
)Bi-Directional,  and  delivers  better  than  average transmitted signals even when installed at only 1/2 wavelength above ground, and is directly-fed with any length of 50-Ohm coax. SO 239.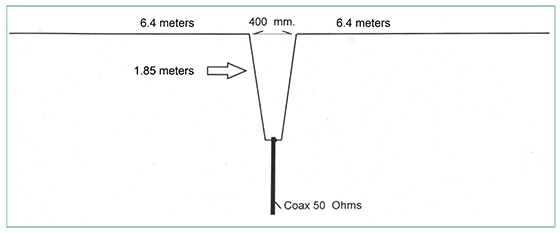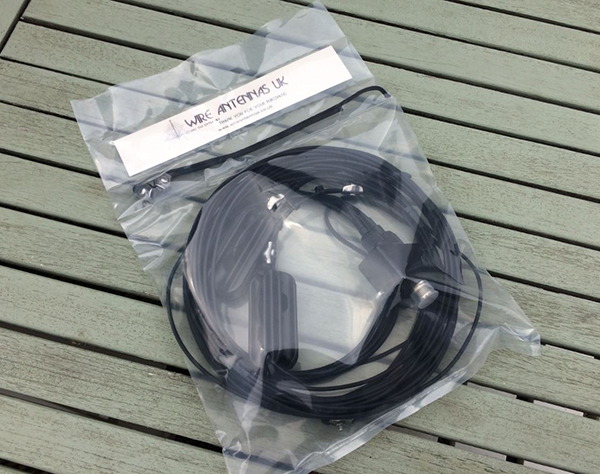 With an installation height of 6 meters the angle of take of is 26 ° from the horizon.
The antenna has a horizontal polarization, however, if it is installed vertically, it will have vertical polarization and will be omnidirectional with a yield certainly higher than 5 octaves.
A great antenna giving an immediately notice the great difference between the two gains which reaches 6.4 dB; this means that the Zeppelin quadruples the power in transmission compared to the Super Dip, this increase is, in practice, equivalent to a point on the scale of the receiver's "S-Meter". Considering also the fact that the horizontal lobe is much narrower than the considered antenna, the final result will be a reception free of "industrial noises" and strongly directive, in the direction perpendicular to the plane containing the Zeppelin wire. Many will notice how, unlike other models, the denomination of the elevation starts from 90 degrees (equivalent to the horizon) reaches zero degrees to the zenith and then reaches - 90 degrees. NEC2 released by the U.S. Navy in July 2002 showed impressive performence.
Built for the CB Band for the frequency values ​​from 27.0 Mhz to 27.9 Mhz in steps of 50 Hz.

Hang and Play !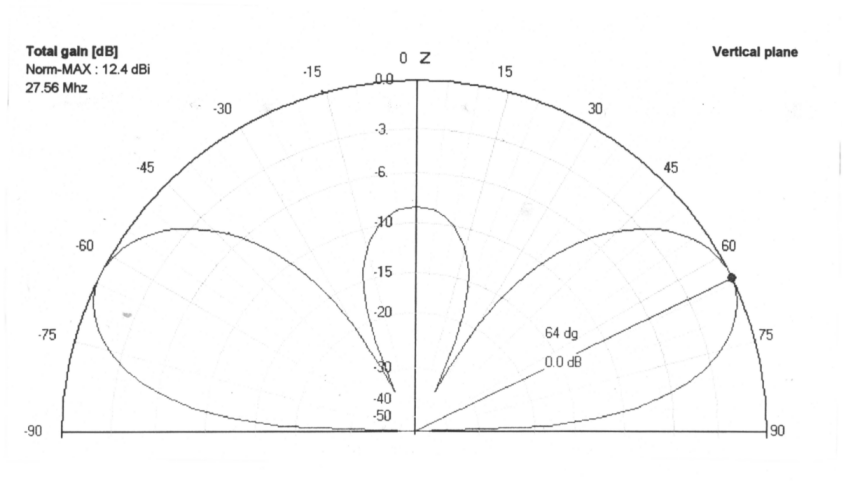 Overall size is 12.80 meters